Dream opportunity to live and work at the beach!
Our office is three blocks from the ocean.
Join a Growing Company! SBDP is a public accounting and business advisory firm that is expanding its team as it takes on more business. Within our firm, you can create your own growth opportunities and advance at your own pace. We offer a highly competitive compensation and benefits package.
Beach Lifestyle with a Low-Key Work Environment Everyone gives lip service to work-life balance, but SBDP lives it out with a truly supportive team that is more like family than staff. And did we mention that you can visit the beach on your lunch break?
All the Benefits of a Career in Professional Services with None of the Headaches! This is a rare opportunity in a public accounting firm with NO SALES REQUIREMENTS. However, profit-sharing is available for any new clients that you bring in on your own.
We are Dedicated to Serving our Clients Core Values and Mission Statement>>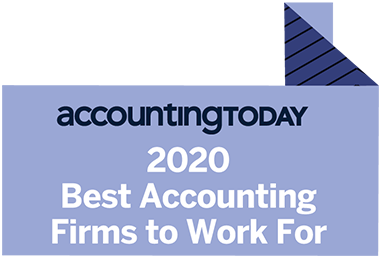 Audit Manager
The Audit Manager is responsible for compliance, research, and special projects in all areas of audit. Additionally, the Audit Manager will oversee one to two interns directly and a total of three to four staff members indirectly. The Audit Manager will:
Coordinate, organize, and schedule engagements to ensure all deadlines are met

Prepare audit strategies and assess audit risks

Manage multiple audit or review engagements

Review financial statements and related disclosures to ensure compliance with reporting requirements

Review engagement work papers

Research accounting issues and provide solutions

Properly plan and manage engagements to ensure completion

Become an expert within assigned niches

Assist in special projects assigned

Assist with peer review planning and compliance

Recognize opportunities to provide additional services to existing clients

Minimal travel requirements

Manage and monitor client deliverables and due dates

Lead department in knowledge of software, processes, and workflows
Requirements:
5-7 years minimum of relevant experience

Public accounting experience required

GAAP research experience (RIA, PPC)

Outgoing and friendly personality – a team player

Forward-thinking and always looking for ways to improve, learn, and grow

Desire and ability to train, mentor/lead, and develop staff
Accountant/Tax Associate
The Accountant/Tax Associate is responsible for client accounting and tax compliance work. Duties include:
Preparation and review of client accounting records including reconciliation of balance sheet accounts, fixed asset ledgers, and periodic journal entries

Preparation of compiled financial statements on an interim and annual basis

Preparation of individual income tax returns and small business returns

Preparation of payroll tax filings and sales tax filings for Federal and state compliance

Prepare responses to IRS notices

Communicate directly with existing clients, colleagues, management, and IRS representatives regarding various tax matters
Requirements:
3+ years of relevant experience

Associate or bachelor degree in accounting preferred

Quickbooks proficiency required

Experience in tax compliance for business and individual returns

Sales and payroll tax filing experience

Outgoing and friendly personality – a team player

Forward-thinking and always looking for ways to improve, learn, and grow
Small Business Accountant/Bookkeeper
The Small Business Accountant/Bookkeeper is responsible for client accounting and tax compliance work. Duties include:
Preparation and review of client accounting records including reconciliation of balance sheet accounts, fixed asset ledgers, and periodic journal entries

Preparation of compiled financial statements on an interim and annual basis

Financial Statement and workpaper review

Prepare responses to IRS or state revenue department notices

After the fact accounting a must, identification of problems in existing records and how to correct

Sales tax and payroll tax filing experience
Requirements:
5+ years of public accounting experience

Associate or bachelor degree in accounting preferred

Strong knowledge of QuickBooks Desktop and QBO

Outgoing and friendly personality – a team player

Forward-thinking and always looking for ways to improve, learn, and grow